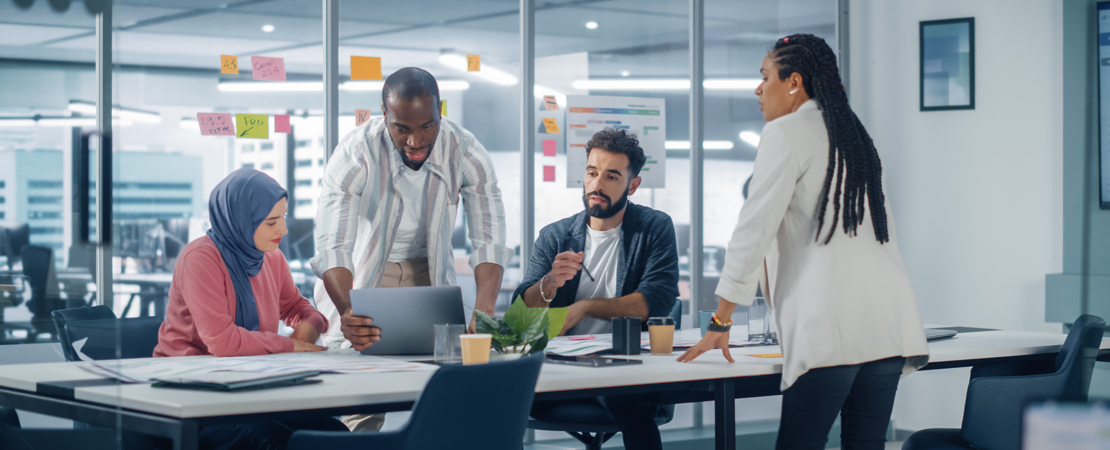 Lean Six Sigma is a methodology designed to help organizations increase their productivity and efficiency and cut down on wasted time, money, and effort. Through a unique problem solving process called DMAIC, Lean Six Sigma will give you the tools you need to make your organization run more efficiently and effectively. The three courses offered by RIT Certified, Yellow Belt, Green Belt, and Black Belt, each delve into different aspects of the Lean Six Sigma methodology and each can uniquely help you increase your profit, productivity, and customer relationships.
Is This Program For You?
If your business or organization is looking to improve customer loyalty, bottom line costs, and overall productivity, Lean Six Sigma can help. The tools you'll learn with this methodology can be used to help improve processes across a range of industries including healthcare, government, education, manufacturing and service, and not-for-profit organizations.
A single Lean Six Sigma project saves an average of $50,000 for a company, though that can increase to millions of dollars in savings depending on the organization and project. The need for employees with process improvement skills is growing rapidly, and the skills you'll learn in these courses are very attractive to future and current employers. If you're looking to advance in your current position or to grow your current skill set, a Lean Six Sigma certification can help.
What You'll Learn
In each of the Yellow Belt, Green Belt, and Black Belt courses, you'll be learning different aspects of the Lean Six Sigma methodology as well as how to use the tools and ideas you learn on real-world projects. Overall, the tools you'll acquire will help you identify the root causes of inefficiencies and problems, outline solution strategies, choose the best strategy for your organization, and implement those solutions for lasting change.
What is Lean Six Sigma?
Lean Six Sigma is a methodology for increasing organizational productivity and efficiency through a structured problem solving process called "DMAIC" utilizing a defined set of tools. The focus is on improving organizational systems and work processes. This methodology fully integrates two continuous improvement approaches to achieve better productivity and efficiency in your organization.
Lean
By identifying parts of a work process that don't add any additional overall value, you can reduce waste and improve processes. Using this methodology, you can find and eliminate wasteful practices like unnecessary long distance travel, defects that require work to be redone, and more. When you eliminate these wasteful practices, your company will save effort, space, money, time, and other resources.
Six Sigma
"Six Sigma" refers to the reduction of variation and the improvement of process accuracy by using statistical tools. The ideal for six sigma processes is a 99.9997% defect free process, which is 3.4 or fewer defects per million. Realistically, this isn't always possible depending on your industry or situation, but the overall goal is still to achieve a high percentage of defect-free results for key processes.
How You'll Learn
The Yellow Belt, Green Belt, and Black Belt courses each have different time requirements and attendance requirements. We offer these courses both online and in-person, so make sure to check out the course pages for more details on when in-person and online sessions will be offered.
Skills You Walk Away With
Each course will delve into different parts of the Lean Six Sigma methodology, but overall you and your organization will realize the following benefits through the structured improvement methodology:
Reduce new product development time

Reduce product delivery time

Reduce waste and cost

Reduce work-in-process inventory

Reduce product variability

Increase profits

Increase customer satisfaction, retention, and loyalty
Required fields are indicated by .